V. George Shillington
From Anabaptistwiki

Home A B C D E F G H I J K L M N O P Q R S T U V W X Y Z Abbreviations Glossary
---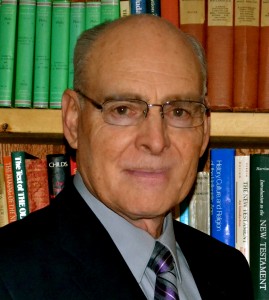 V. George Shillington writes out of a rich cultural and educational background. Born in Northern Ireland of Presbyterian parents, he emigrated to Canada in the late 1950s and met Mennonites for the first time in the late 1960s. He attended the Kitchener (Ont.) Mennonite Brethren Church and came to appreciate the Anabaptist understanding of the gospel of Jesus Christ. The Kitchener congregation ordained him to the gospel ministry in 1977.
In 1981, Shillington began service as professor of biblical studies and theology at Concord College (Winnipeg) and has lectured in other institutions, including Harvard University, Trinity College (Dublin), and New College (Edinburgh). He is well-known in congregations for his enthusiastic biblical sermons. He is the author or editor of three other books and numerous articles and book reviews. He taught courses on Paul, the parables of Jesus, modern biblical interpretation, Jews and Christians in Greek society, among others, and has led several study tours to Israel, Jordan, Syria, Turkey, and Greece.
Shillington holds a Ph.D. in New Testament literature and history from McMaster University (Hamilton). He studied with E. P. Sanders and Ben F. Meyer. His M.Div. is from Central Baptist Seminary (Toronto). He is currently Emeritus Professor of Biblical and Theological Studies at Canadian Mennonite University, and Adjunct Professor of Religion and Culture at the University of Winnipeg. George and his wife, Grace (McClurg), have two grown sons (to whom this commentary is dedicated) and are members of the Portage Avenue Mennonite Brethren Church in Winnipeg.